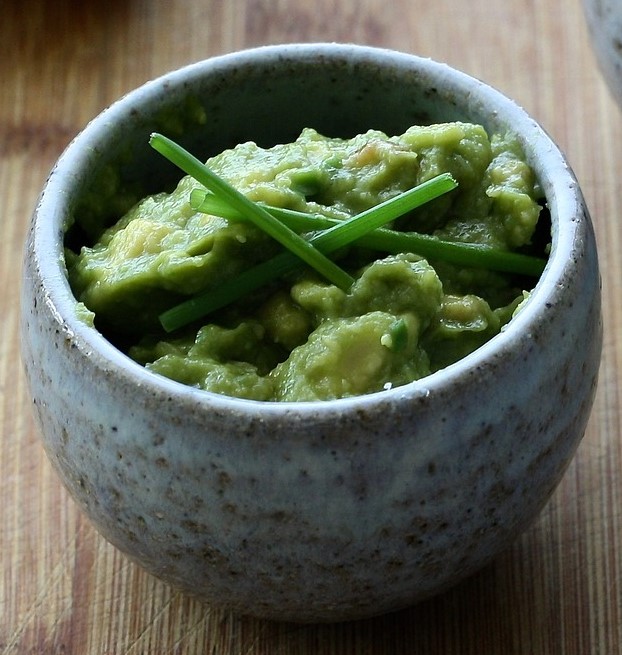 Ingredients:
1 avocado
1 tsp green superfood powder
2 heaped tsp greek yoghurt or kefir
Squeeze of lime juice (to taste)
Pinch of salt (to taste)
Optional: pinch of cayenne pepper for a hot kick
Scoop the flesh out of the avocado, mash it, stir in the yoghurt or kefir, squeeze on some lime juice and add salt to taste (and cayenne pepper if using). Mix well. Serve with carrot, celery, cucumber or red pepper sticks or pitta bread for dipping.