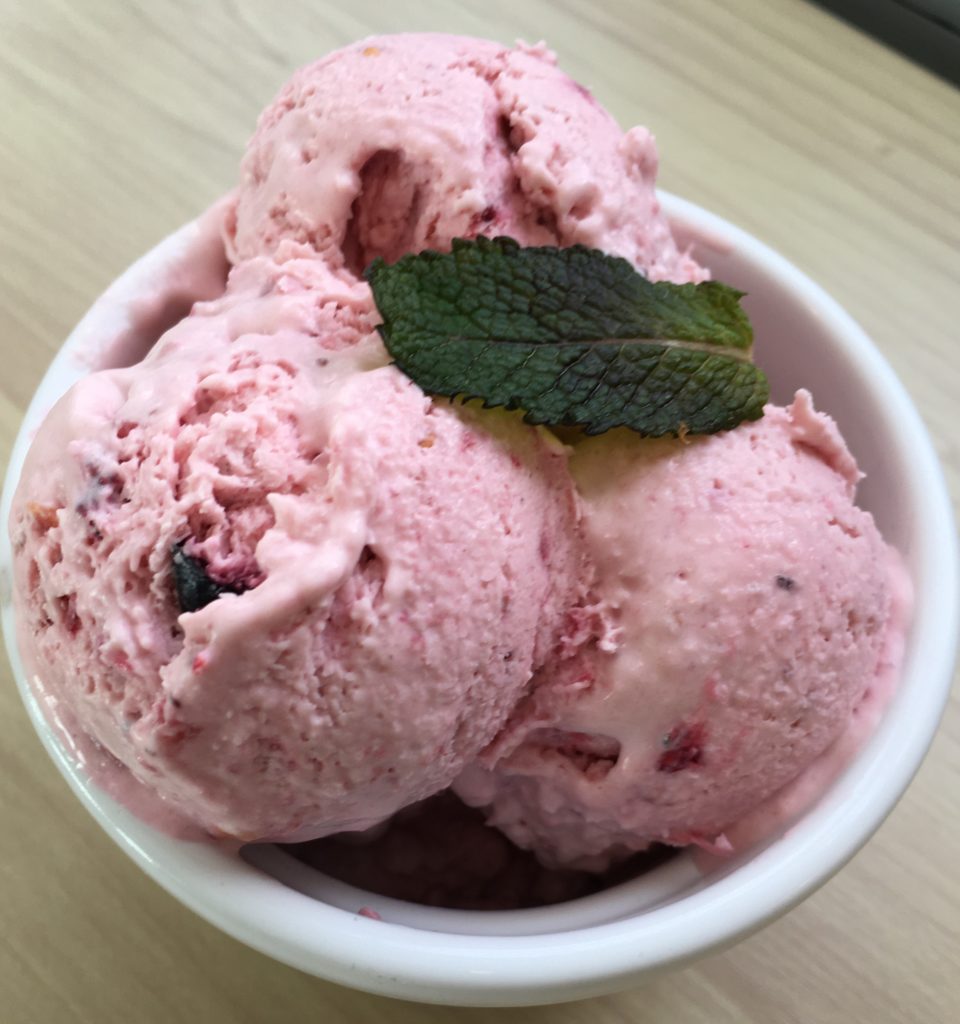 Ingredients:
1/4 lemon (zest & juice)
225g mixed berries
198g condensed milk
300g double cream
Mix the lemon zest and juice with the mashed berried and condensed milk. Mix by hand or with a food processor.
Sieve to remove berry pips if preferred.
In a separate bowl, whisk together double cream until soft peaks form (don't whisk beyond this point)
Carefully combine both bowls.
Freeze!