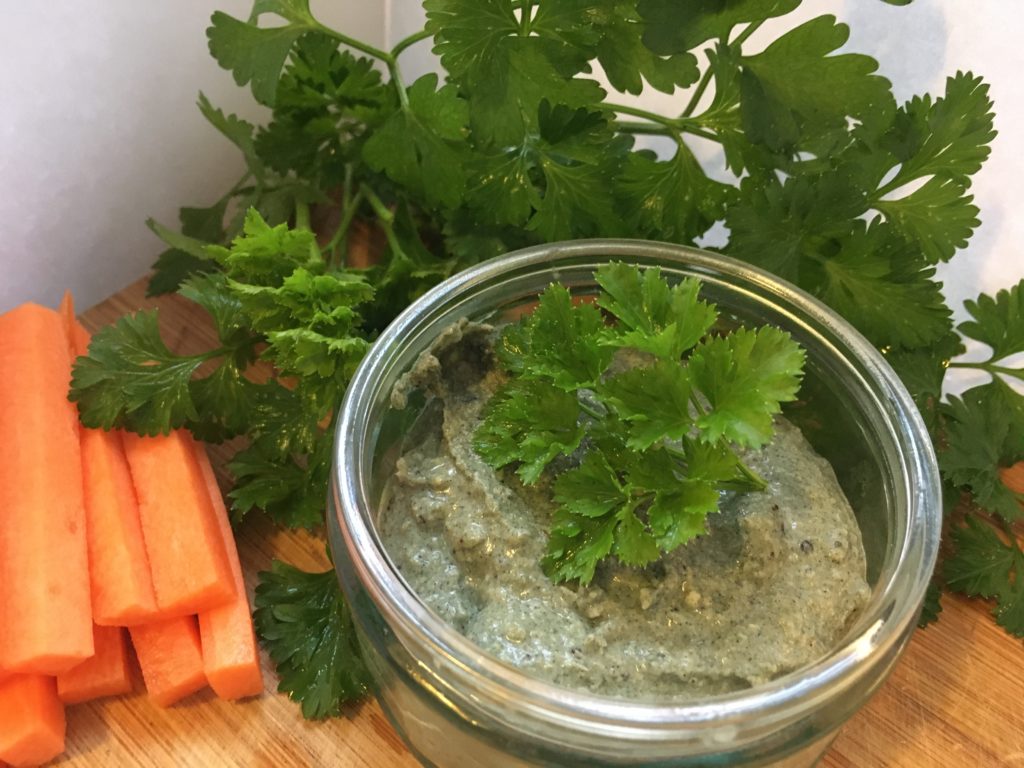 Ingredients:
400g can of chickpeas
juice of 1 lemon
3 tbsp tahini
2 tsp green superfood powder
3 tbsp olive oil plus little more for serving
1 garlic clove
salt & pepper to taste
1/2 tsp cumin
1-2 tbsp cold water
paprika and/or sumac for serving
Put tahini, superfood powder and lemon juice in a food processor and blend for a minute. Push the mixture down the sides, add the olive oil, garlic, cumin, salt and pepper and blend for 30 seconds. Push down the sides again and blend for another 30 seconds.
Open, drain and rinse the chickpeas and add half to the mixture and blend for 1 minute. Scrape the bottom and sides of the processor bowl, add the remaining chickpeas and blend for 1-2 minutes. Then turn the blender on and add 1-3 tablespoons of cold water until the mixture reaches the right consistency for you.
Taste and add extra salt, pepper or lemon juice if you wish.
Spoon into a serving dish, sprinkle with paprika and/or sumac, drizzle with olive oil and serve with lightly toasted pitta bread, or with carrot, red pepper and celery sticks for dipping.
OR if you're short of time, you can just stir a teaspoonful of green superfood powder into shop bought houmous and serve with lightly toasted pitta bread or with crudites for dipping.